The PDF file you selected should load here if your Web browser has a PDF reader plug-in installed (for example, a recent version of Adobe Acrobat Reader).
Alternatively, you can also download the PDF file directly to your computer, from where it can be opened using a PDF reader. To download the PDF, click the Download link below.
If you would like more information about how to print, save, and work with PDFs, Highwire Press provides a helpful Frequently Asked Questions about PDFs.
Download this PDF file Fullscreen Fullscreen Off
Download statistics: 386
This article by
Elahe Ramzanpour, Abasalt Bodaghi
is governed by the
Creative Commons Attribution-ShareAlike 4.0 International(CC BY-SA 4.0)
licence.
e-ISSN: 2300-133X, ISSN: 2081-545X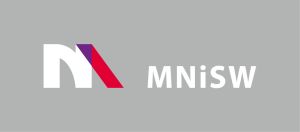 Since 2017 Open Access in De Gruyter and CrossCheck access cofinanced by The Ministry of Science and Higher Education - Republic of Poland - DUN
775/P-DUN/2017
see more
The Journal is indexed in:
and others
see Abstracting and Indexing list
AUPC SM is on the List of the Ministry's scored journals with 20 points for 2019